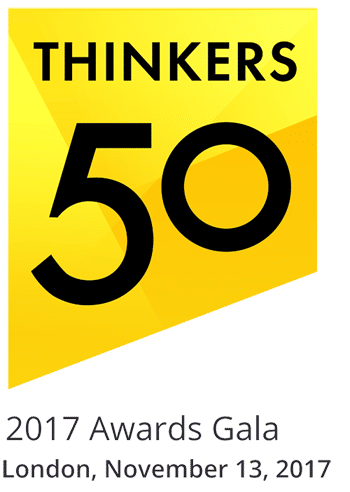 THE THINKERS50 GALA
A biennial gathering of the leading management thinkers of our era.
Every two years, Thinkers50 hosts a unique event in central London: A gathering of great business minds for a day of debate, discussion and networking, followed by an elegant Gala evening celebrating the very best in management thinking.
2017 Ranking of Management Thinkers
2017 Award Winners
Video and Photo Gallery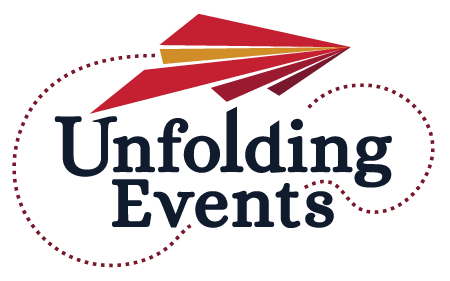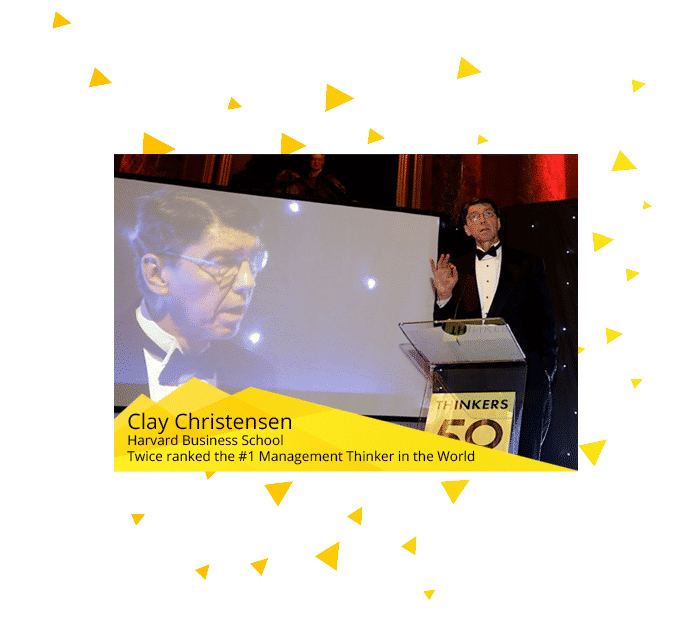 THINKERS50 2017 GALA
Every two years, Thinkers50 hosts a unique event in central London: A gathering of great business minds for a day of debate, discussion and networking, followed by an elegant evening celebrating the very best in management thinking.
Highlights of this gala event, dubbed "The Oscars of Management Thinking" by the Financial Times:
Announcement of the newest Thinkers50 ranking of the world's leading management thinkers, and presentation of the coveted trophy for the #1 ranked thinker for 2017.
Announcement of the winners of eight Thinkers50 Distinguished Achievement Awards. Award categories for 2017 are:

Breakthrough Idea
Digital Thinking
Ideas into Practice
Innovation

Leadership
Radar
Strategy
Talent

Award descriptions and 2017 award shortlists are here.
"Who knew management gurus could be so noisy – or so emotional? Gather business academics together in one place and they are more likely to exchange views on core competences or quietly debate the legacy of Peter Drucker. Put them in a banqueting hall and offer them the chance to win an award, though, and they go as mad as a group of middle managers at the Regional Salesperson of the Year gala luncheon!" – Andrew Hill, Financial Times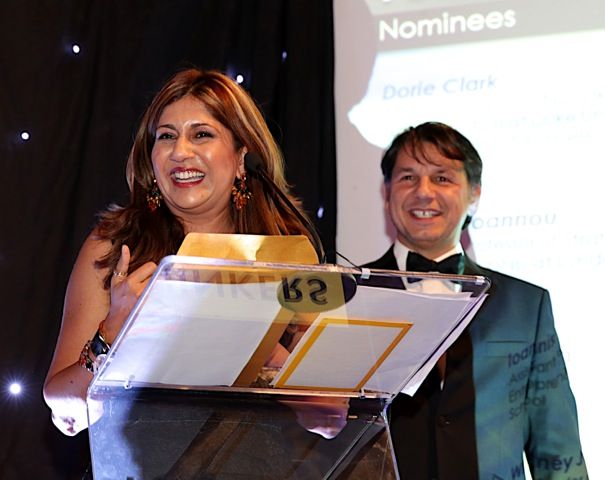 WHO WILL BE THERE?
These and other thinkers and guests will be joining us for Thinkers50 2017.
Rabi Abouchakra, Crown Prince's Court, Abu Dhabi Mohi Ahmed, Fujitsu Open Innovation Gateway Jamie Anderson, Antwerp Management School Mary Appleton, Editor, Changeboard Noah Askin, INSEAD Parminder Bahra, Wall St. Journal Julian Birkinshaw, London Business School Ayse Birsel, Birsel+Seck, New York Linda Brimm, INSEAD David Burkus, Oral Roberts University Dan Cable, London Business School Sarah Green Carmichael, Harvard Business Review Subir Chowdhury, CEO, ASI Consulting Dorie Clark, author, Stand Out Clay Christensen, Harvard Business School Chris Clearfield, co-author, Meltdown Carol Fishman Cohen, iReLaunch Alisa Cohn, Alisa Cohn & Associates, Inc. Shane Cragun, SweetmanCragun Enrique Dans, IE Business School Richard D'Aveni, Tuck School of Business Susan David, author, Emotional Agility Erica Dhawan, Cotential Sir Duffield, Yorkshire terrier Amy Edmondson, Harvard Business School Tammy Erickson, London Business School Mark Esposito, Harvard School of Continuing Education Jose Esteves, IE Business School Federico Fernández de Santos Ortiz, Executive Excellence Syd Finkelstein, Tuck School of Business Alessandro di Fiore, ECSI Consulting Peter Fisk, author, Gamechangers, director, Thinkers50 Global Yuri van Geest, author, Exponential Organizations Pankaj Ghemawat, Stern School
Anindya Ghose, Stern School Marshall Goldsmith, Executive Educator/Coach Jeff Gothelf, author, Sense & Respond Lynda Gratton, London Business School Mark Greeven, Zhejiang University Hal Gregersen, MIT Anil Gupta, University of Maryland Charles Handy, author/philosopher Morten Hansen, University of California at Berkeley Margaret Heffernan, author, Willful Blindness Loizos Heracleous, Warwick Business School Andrew Hill, Financial Times Shirley Hill, founder, InterArch Vernon Hill, Metrobank Vlatka Hlupic, University of Westminster Herminia Ibarra, London Business School Anders Indset, author, Wild Knowledge Pradeep Jethi, founder, Social Stock Exchange Whitney Johnson, author, Disrupt Yourself W Chan Kim, INSEAD Maja Korica, Warwick Business School Peter Lees, Director, Faculty of Medical Leadership & Management Karen Tiber Leland, Sterling Marketing Group Marianne Lewis, Dean, Cass Business School Jeanne Liedtka, Darden School Andy Lockett, Dean, Warwick Business School Rita McGrath, Columbia Business School Roger Martin, Rotman School of Management Tango Matsumoto, CTO, Fujitsu John Mattone, John Mattone-Global, Inc. Renee Mauborgne, INSEAD Margarita Mayo, IE Business School Nilofer Merchant, author, Onlyness Erin Meyer, INSEAD
Joost Minnaar, Corporate Rebels Karl Moore, McGill Pim de Morree, Corporate Rebels Wenjing Niu, HBR China Alex Osterwalder, Strategyzer Bobby Parmar, Darden School Tom Peters, writer Gianpiero Petriglieri, INSEAD Jennifer Petriglieri, INSEAD Yves Pigneur, Strategyzer Daniel Pink, author, Drive Joseph Pistrui, IE Business School Dan Pontefract, author, The Purpose Effect Alf Rehn, University of Southern Denmark Megan Reitz, Ashridge, Hult Business School Louise van Rhyn, Partners for Possibility Antonio Nieto Rodriguez, head of projects, GSK Freek Ronner, Corporate Rebels Deborah Rowland, author, Still Moving Andrew Scott, London Business School Josh Seiden, author, Sense & Respond Linda Sharkey, author, The Future Proof Workplace Dil Sidhu, Columbia Business School Danny Stern, Stern Speakers Stefan Stern, co-author, Myths of Management Henry Stewart, CEO, Happy Kate Sweetman, SweetmanCragun Don Tapscott, co-author, Blockchain Revolution Andras Tilcsik, Rotman School of Management Cosimo Turroturro, Speakers Associates Ricardo Vargas, The Brightline Initiative Tendayi Viki, Benneli Jacobs Janice Vogtle, CITP Amy Webb, Future Today Institute Liz Wiseman, Wiseman Group Tim Van Zandt, INSEAD
PROGRAMME
November 13, 2017
| | |
| --- | --- |
| 09.00-09.45 | Registration Opens |
| 09.45-10.00 | Grand Hall Welcome to Thinkers50 2017: Des Dearlove & Stuart Crainer |
| 10.00-11.00 | Grand Hall Merchants of WOW! A unique opportunity to hear Tom Peters, one of the pioneers of modern management thinking, in conversation with Nilofer Merchant, the author of The Power of Onlyness. Facilitated by Stuart Crainer. |
| 11.00-11.30 | Thinkers50 Tea and Networking |
| 11.30-12.30 | Grand Hall: Panel Discussion #1 Ideas@Work There's nothing so practical as a great idea. But what do companies and leaders need to understand to put ideas into practice and get things done? Hosted by the Brightline Initiative, chaired by Loizos Heracleous of Warwick Business School and featuring Rita McGrath, Alex Osterwalder and Liz Wiseman. |
| 11.30-12.30 | Edinburgh Room: Panel Discussion #2 Ethics in a post-truth world Should we expect business leaders to champion values or simply deliver profits? How do changing ideas about morality and ethics impact on the business world? Featuring Hal Gregersen, Roger Martin and Herminia Ibarra. Chaired by Bobby Parmar of the Darden School at the University of Virginia. |
| 12.30-13.30 | Networking lunch |
| 13.30-14.30 | Grand Hall Idea Hunting Session #1 Invited T50 Shortlisted and Radar thinkers present their big ideas in quick-fire 8-minute sessions. Chaired by Erica Dhawan. Featuring Ayse Birsel, Carol Fishman Cohen, Mark Greeven, Margarita Mayo, Pim de Morree, David Robertson & Deborah Rowland. |
| | |
| --- | --- |
| 13.30-14.30 | Edinburgh Room Idea Hunting Session #2 Invited T50 Shortlisted and Radar thinkers present their big ideas in quick-fire 8-minute sessions. Chaired by Kate Sweetman. Featuring Jose Esteves, Anindya Ghose, Maja Korica, Jeanne Liedtka, Johanna Mair, Megan Reitz and Louise van Rhyn. |
| 14.30-14.45 | Thinkers50 Tea and Networking |
| 14.45-15.35 | Grand Hall: Panel Discussion #3 What price ideas? What is the role of the management thinker in society? And will they be replaced by robots any time soon? Featuring Whitney Johnson, Gianpiero Petriglieri and Daniel Pink. |
| 15.35-16.25 | Grand Hall The Ideas Bazaar Industry briefing on the ideas business. What are the trends impacting on the thought leadership market? Featuring Sarah Green Carmichael from HBR.org, Danny Stern of the Stern Strategy Group, and Dorie Clark, author of Stand Out. Chaired by futurist Amy Webb. |
| 18.30-19.15 | Balmoral Room: Welcome Drink |
| 19.15-22.15 | Grand Hall: Gala Dinner Awards ceremony compered by Thinkers50 founders Stuart Crainer & Des Dearlove |
| 22.15-24.00 | Balmoral Room: Drinks at the Thinkers50 Bar |
MEDIA COVERAGE
Thinkers50 attracts media coverage from throughout the world. In 2015, journalists from China, Korea, Germany, France, the US and the UK attended the event. Among many others, the ranking and awards have been featured by:
BBC, UK
Business Insider, US
China Daily, China
China National TV News, China
Chosun Biz, Korea
Conference Board Review, US
Executive Excellence, Spain
The Economist, UK
Financial Times, UK
Forbes, US
Globe & Mail, Canada
Harvard Business Review, China
Harvard Business Review, US
Les Echos, France
Manager Seminare, Germany
Smart Manager, India
The Times of India, India
The Times, UK
Vedomosti, Russia
The Wall Street Journal, US
Washington Post, US
HISTORIC VENUE
Thinkers50 2017 will be held at the
De Vere Grand Connaught Rooms
, at Covent Garden, in the heart of London. Originally the Freemasons' Tavern, the Grand Connaught Rooms combines baroque and art deco styles in a dramatic historic space. The AntiSlavery Society was founded at the site and the rules of football were first agreed to here by the Football Association.
Our recommended hotel for elegance, comfort and proximity:
COVENT GARDEN HOTEL 10 Monmouth Street London WC2H 9HB Tel +44 (0)20 7806 1000
If you need immediate proximity to the venue, this hotel is just next door:
KINGSWAY HALL HOTEL 66 Great Queen St Covent Garden, London WC2B 5BX Tel +44 (0) 20 7309 0909 Hotel Discount Codes for Kingsway Hall:

GCRRO – Room Only
GCRBB – Bed & Breakfast
It's the Oscars of Management Thinking. Period. Exclamation point.
I want to thank Des and Stuart for creating this whole movement that Thinkers50 represents. As they have said, ideas truly do change the world. I have seen that with my own eyes all throughout my career. I also believe that management thinking unlocks value in every field, not just business.
I love the Thinkers50. And the reason is increasingly in the world of business academics the enforced culture is to speak exclusively to other academics. Thinkers50 rewards business academics and other business thinkers for speaking to the world of practitioners. We need more of that. Without Thinkers50 the academic/practitioner imbalance would be much greater so it plays a very important role.
What excites me about Thinkers50? It is a group looking for new approaches and celebrating the novel, the ways we are pushing forward the leading edge of our organizations today. We spend more of our time in our companies than anywhere else in our lives. If we can find better approaches to managing these organizations, that's going to change lives and ultimately change the world. Organizations are the most powerful force on this planet and if we can manage them better we can do a lot of good in the world. Organizations like this that are pushing that edge and celebrating advances inspire me.
If a tree falls in the forest and no one hears it, does it make a sound? If we have ideas, but no one uses them or finds value in them, do they matter? Thinkers50 is a validation that ideas are at least heard by and maybe help others.
DRESS
Daytime events require business attire. The Thinkers50 Gala in the evening is a formal event.
Thinkers50 2015 Gallery