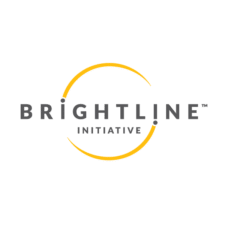 The work of Canadian, Henry Mintzberg counters much of the detailed rationalism of other major thinkers of recent decades. From his first publication, The Nature of Managerial Work, Mintzberg has challenged orthodoxy, arguing the case for a more intuitive and humane approach to strategy formulation and practice, as well as the structure of organizations. The Nature of Managerial Work exposed many of the myths surrounding senior managers, revealing them to be creatures of the moment rather than far-sighted strategists carefully planning their next move.
Mintzberg has generated a unique reputation, as someone apart from the mainstream able to analyze basic assumptions about managerial behavior. His most recent work tackles head on the role and process of strategic planning. Mintzberg argues that intuition is "the soft underbelly of management" and that strategy has set out to provide uniformity and formality when none can be created.
Mintzberg emphasizes the creative and spontaneous, the right-side of the brain rather than the left-side with its prediliction for analysis and rationality. He is a wry humanist who carries out his work with academic rigor. "A well published waif" is how he jokingly describes himself; "perhaps the world's premier management thinker," says Tom Peters.
There is a sizeable dose of cynicism in Mintzberg's world view. Though, when asked, he is quick to add the explanatory coda: "I am skeptical about everything except reality." To keep hold of reality, he eschews the management guru merry go-round. "There is a lot of obnoxious hype about being a 'guru' to the extent that the medium can destroy the message," he says, "I'm in one of the most competitive fields around, but I've never felt competition for a moment. You can compete by competing head on or by not competing at all. I care about doing things well, not doing them better – that is a low standard."
Mintzberg's name was initially brought to a wider audience with his first book, The Nature of Managerial Work (1973). An article in the Harvard Business Review ('The Manager's Job: Folklore and Fact') brought Mintzberg's research further into the public eye. Its origins (and those of subsequent books) lie in Mintzberg's grand plan. "In 1968, I set out to write a text called The Theory of Management Policy, to draw together the research-based literature that helps to describe the processes of general management." Mintzberg's plan has expanded – each of the three central chapters became books and an early section of the fourth chapter also developed into a book.
At the time of its publication, The Nature of Managerial Work was radically alternative and rapidly dispensed with much conventional wisdom. "I had a lot of difficulty getting my first book published," Mintzberg recalls. "One publisher said they were publishing a book just like it – 20 years later, I have yet to see the book." In his research, Mintzberg got close to managers actually managing rather than pontificating from afar. His research involved spending time with five organizations and analyzing how their chief executives spent their time. While this tracking approach is now commonplace, in the early 1970s it was ambitious – previous research had concentrated on the people managed by managers and the structure of organizations rather than the day-to-day reality of managerial behavior and performance.
Mintzberg's style and approach has remained determinedly iconoclastic. "My books succeeded because they were different," he says. "If you think differently and execute it poorly you are dead."
His background in mechanical engineering might explain the root of Mintzberg's techniques and thinking. "Mechanical engineering is not concerned with image or status. It is about reality and requires a certain kind of thinking," he says, recalling a college assignment to design a pump. While all the other students went away and looked at the latest catalogs to copy a design, Mintzberg didn't look at anything and came up with a pump virtually identical to those pumps when they were first invented. In his later research, Mintzberg also seeks to re-invent or establish first principles for himself.
"I am not an intellectual. I am a writer and researcher," he says. "I write primarily for myself, to find things out. I never write anything to boost my reputation or image — sometimes it is appropriate to publish something in the Harvard Business Review. When I am writing the painful stage is getting an outline and then there is joy when things click and integrate."
At the core of Mintzberg's work is a belief in the excitement and spontaneity of management and faith in people rather than organizations – "I don't like to be organized — I am a voyeur". He has little time for the formal dictates of the organization. "We have become prisoners of cerebral management. I'm sympathetic to the management process which is intuitive, based on immediate responses," he says. Instead of seeing strategy as the apotheosis of rationalism Mintzberg has famously coined the term "crafting strategy", whereby strategy is created as deliberately, delicately and dangerously as a potter making a pot. To Mintzberg strategy is more likely to "emerge", through a kind of organizational osmosis, than be produced by a group of strategists sitting round a table believing they can predict the future.
Mintzberg's later work is probably his most controversial. "Strategy is not the consequence of planning but the opposite: its starting point," he says, countering the carefully wrought arguments of strategists, from Igor Ansoff in the 1960s to the Boston Consulting Group in the 1970s and Michael Porter in the 1980s. The Rise and Fall of Strategic Planning is a masterly and painstaking de-construction of central pillars of management theory. Arguing that "strategy is not the consequence of planning but the opposite: its starting point", Mintzberg exposes the fallacies and failings at the root of planning. These include:
* processes — a fascination with elaborate processes creates bureaucracy and strangles innovation
* data — Mintzberg argues that 'hard' data, the lifeblood of the traditional strategist, is a source of information; 'soft' data, however, provides the wisdom. "Hard information can be no better and is often at times far worse than soft information," he writes. In The Nature of Managerial Work, Mintzberg similarly observed that managers relied on 'soft information' rather than exhaustive written reports.
* detachment — Mintzberg refutes the notion of managers creating strategic plans from ivory towers. 'Effective strategists are not people who abstract themselves from the daily detail but quite the opposite: they are the ones who immerse themselves in it, while being able to abstract the strategic messages from it'.
Looking at the development of his work, Mintzberg observes: "My perception of what constitutes effective management is not so different as it was. But now there is a lot more ineffective management." In The Rise and Fall of Strategic Planning, he produces a typical paragraph (on the role of the effective strategist) which has the air of someone thinking aloud, but perhaps sums up Mintzberg's own approach: "Perceiving the forest from the trees is not the right metaphor at all…..because opportunities tend to be hidden under the leaves. A better one may be to detect a diamond in the rough in a seam of ore. Or to mix the metaphors, no one ever found a diamond by flying over a forest. From the air, a forest looks like a simple carpet of green, not the complex living system it really is."
Resources
Henry Mintzberg's books include The Nature of Managerial Work (Harper & Row, 1973); The Structuring of Organizations (Prentice-Hall, 1979); Mintzberg on Management (Free Press, 1989) and The Rise and Fall of Strategic Planning (Prentice Hall International, 1994).
This was originally published in What we mean when we talk about strategy by Stuart Crainer and Des Dearlove (Infinite Ideas, 2016).