Each year, the Thinkers50 Radar identifies a cohort of 30 up-and-coming Thinkers whose ideas we predict will make an important impact on management thinking in the future. The Thinkers50 Radar shines a spotlight on new talent and ideas and provides an early alert system for managers, publishers, speaker bureaus, and others in the thought leadership industry.
The Thinkers50 2023 Radar Award Shortlist highlights eight of the cohorts from 2022 and 2023. The final recipient of the Award will be announced at the Thinkers50 Awards Gala in London, 5-6 November, alongside the recipients of the other eight Distinguished Achievement Awards and the new Thinkers50 Ranking. Join us!
The Thinkers shortlisted for the 2023 Thinkers50 Radar Award are: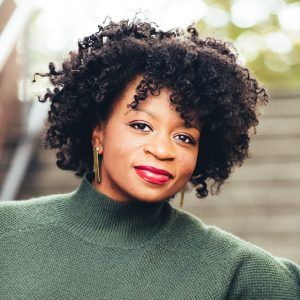 1. Jodi-Ann Burey
for her work on authenticity in the workplace
Born in Jamaica and raised in New York City, Jodi-Ann Burey is a speaker and writer who works at the intersections of race, culture, and health equity. Her TED talk, 'The Myth of Bringing Your Full Authentic Self to Work,' embodies her disruption of traditional narratives about racism at work, while her 2021 Harvard Business Review article, 'Stop Telling Women They Have Imposter Syndrome' (co-authored with Ruchika Tulshyan), is one of HBR's top 100 viewed articles in history. Jodi-Ann argues that workplace culture too often fails to support the authenticity of professionals of colour and other underrepresented groups, which leads to fewer opportunities. She is also the creator and host of 'Black Cancer,' a podcast about the lives of people of colour through their cancer journeys, and her forthcoming debut book, Authentic, is published by Flatiron Books.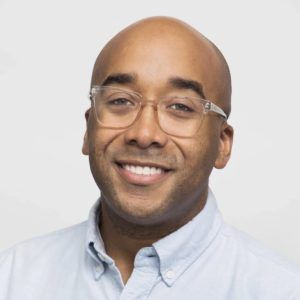 2. Marcus Collins
for For the Culture
Marcus Collins' 2023 book, For the Culture: The Power Behind What We Buy, What We Do, And Who We Want To Be (Public Affairs), contends that culture is a key driver of human behaviour. True cultural engagement, he argues, is the most powerful vehicle for influencing behaviour and to inspire people, you have to appeal to their values. A clinical professor at the Ross School of Business, University of Michigan, Marcus is the former head of strategy at Wieden+Kennedy, New York. Before his tenure in advertising, he worked in music and tech as a startup co-founder. He also led iTunes + Nike sport music initiatives at Apple before running digital strategy for Beyoncé. Marcus is the recipient of multiple advertising and business awards.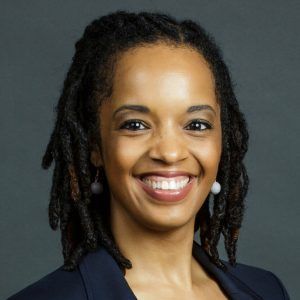 3. Stephanie Creary
for her research into racial justice at work
An assistant professor of management at the Wharton School of the University of Pennsylvania, Stephanie Creary's research focuses on the topics of identity, diversity, and inclusion, and relationships across differences. Stephanie also hosts Knowledge at Wharton's Leading Diversity at Work series, where she engages in conversation with a variety of experts in diversity, equity, and inclusion. Her multiple articles include 'How board directors can advance racial justice' (Strategy+Business, 2021); 'How company leaders can promote racial justice in the workplace' (Strategy+Business, 2020); and 'How to be a better ally to your black colleagues' (Harvard Business Review, 2020). Stephanie has been awarded the Wharton Teaching Excellence Award four times for her work in developing and teaching the undergraduate and MBA "Leading Diversity in Organizations" courses.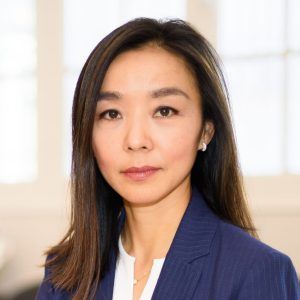 4. Lily Fang
for her research into finance, fintech, and crypto
Professor of finance at INSEAD and holder of the AXA Chair in Financial Market Risk, Lily Fang's primary research interest is financial market information and investment strategies. She has published numerous papers on the performance, behaviour, and incentives of financial analysts, fund managers, and financial institutions. Her work on the relation between media coverage and stock returns received the prestigious Smith Breeden prize for outstanding papers published in the Journal of Finance. Lily directs the Finance for Executives and Fintech Programme at INSEAD. She has won the Dean's Commendation Award for Excellence in MBA Teaching numerous times and won an Outstanding Teacher Award as a visiting professor of finance at the MIT Sloan School of Management.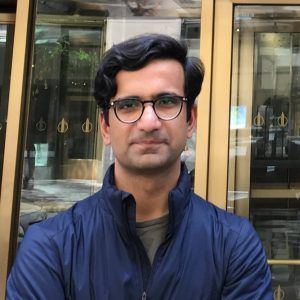 5. Mehran Gul
for his research into innovation cultures around the world
Mehran Gul has been a lead for the digital transformation of industries at the World Economic Forum in Geneva and an expert on higher education, entrepreneurship, and industrial policy at the United Nations Industrial Development Organisation in Vienna. His proposal for his forthcoming book, The New Geography of Innovation, which charts the rise of technology hubs outside of the USA, won the Financial Times/McKinsey Bracken Bower Prize for writers under 35. Mehran's research focuses on the types of environments that serve as the breeding grounds for innovative ideas and practices, and what organisations can do to foster more entrepreneurial cultures. Previously a Fulbright scholar, Fox International fellow, and teaching fellow at Yale, Mehran has been a visiting scholar at the Jawaharlal Nehru University in New Delhi and a fellow with the Acumen Fund.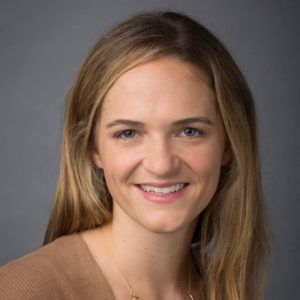 6. Michaela Kerrissey
for her work on organisational behaviour in healthcare
Michaela Kerrissey is an assistant professor of management on the faculty at the Harvard T.H. Chan School of Public Health. She analyses how organisations innovate, improve, and integrate services, and focuses on how teams solve problems that cross organisational boundaries in healthcare delivery and science. Michaela'sresearch has been published in leading academic journals in both management and healthcare, such as Administrative Science Quarterly and Health Affairs, and she contributes to the Harvard Business Review and Stanford Social Innovation Review. Her articles include 'How the Best Teams Keep Good Ideas Alive' (with Patricia Satterstrom and Julia DiBenigno, Harvard Business Review, 2022) and 'What Good Leadership Looks Like During This Pandemic' (with Amy Edmondson, Harvard Business Review, 2020).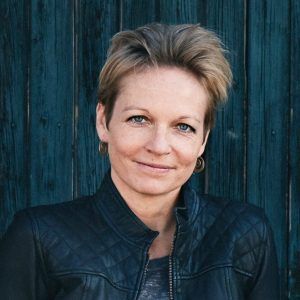 7. Pia Lauritzen
for her research into the power of questions
Pia Lauritzen is a Danish philosopher. She is the founder and CEO of Qvest, a technological company that has developed a digital tool to help organisations leverage the power of questions. She is also a founding member of The Question Collective, a non-profit association behind Question Jam – a free meeting game to boost curiosity in groups. Pia has written five books on the nature and impact of questions, focusing on leadership, technology, and cultural diversity, and she is a regular contributor to Strategy+Business. Her articles include 'Turn your meetings into jam sessions' (October 2022); 'Six reasons successful leaders love questions' (July 2022); and 'A philosopher's guide to messy transformations' (May 2022). Pia's 2019 TEDx talk is entitled, 'What you don't know about questions'.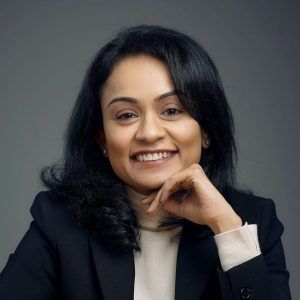 8. Poornima Luthra
for The Art of Active Allyship
Dr. Poornima Luthra is the author of Diversifying Diversity (Independent, 2021) and The Art of Active Allyship (TalentED Consultancy ApS, 2022), the author of the HBR articles 'Do your global teams see DEI as an American issue?' and '7 ways to practice active allyship'. Poornima has been recognised as one of the world's 30 up-and-coming thinkers whose ideas will make an important impact on management thinking in the future by the prestigious Thinkers50. Her book The Art of Active Allyship was named one of the 10 best management books of 2023 by Thinkers50. Poornima is also the recipient of the Professional Women of Colour Denmark 2021 Impact award, and the national winner (Denmark) in the Trailblazer category of the 2023 Nordic Blaze Inclusion Awards Nordic Blaze Inclusion Awards. She is currently co-authoring her third book in the DEI space titled 'Leading through Bias'which will be published by Palgrave-Macmillan in November 2023 with the Danish version of the book being published by the Danish publisher Djøf in 2024.
She is Associate Professor at the Copenhagen Business School and the founder and CEO of TalentED Consultancy ApS. Poornima's work in DEI focuses on expanding the dimensions of diversity we address with an emphasis on intersectionality, empowering individuals to be active allies of inclusion and enabling inclusive leadership.  
Recipients will be announced at the Thinkers50 Awards Gala 2023 on 5-6 November 2023.