Nominations are in for the Thinkers50 Distinguished Achievement Awards for 2021. Over the course of the next ten weeks, we will be highlighting the shortlisted nominees and their achievements.
This week, we are sharing with you the nominees for the Thinkers50 Leadership Award shortlist for 2021.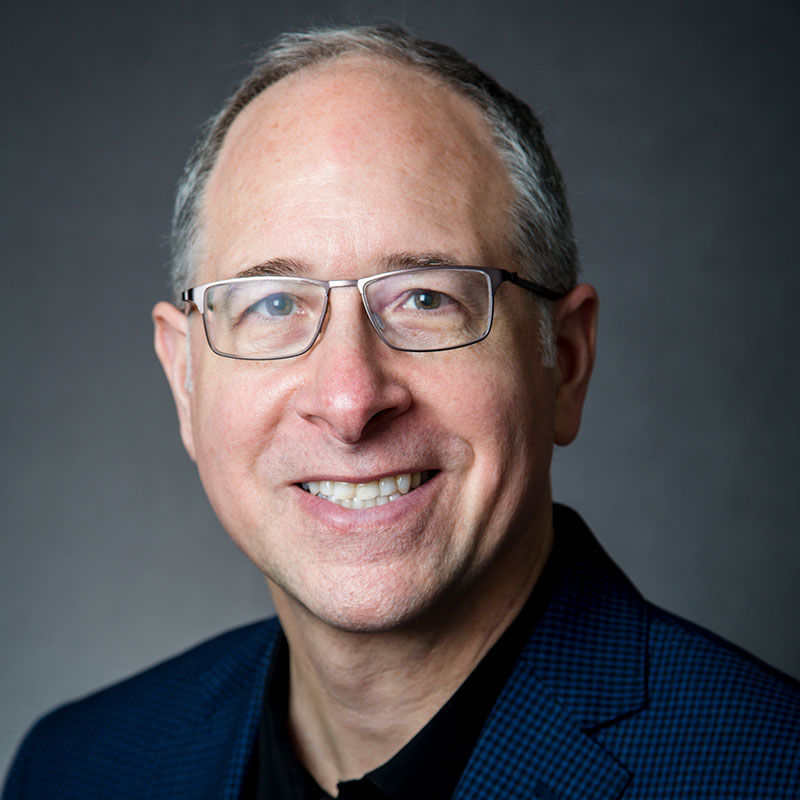 1: Todd Cherches
Todd Cherches is the CEO and cofounder of BigBlueGumball, a New York City-based management consulting firm specializing in leadership development and executive coaching. He is also a founding partner of the Global Institute for Thought Leadership, and a member of Marshall Goldsmith's MG 100 Coaches. A three-time award-winning adjunct professor of leadership at NYU, and a lecturer on leadership at Columbia University, Todd is also a TEDx speaker ("The Power of Visual Thinking"), and the author of VisuaLeadership: Leveraging the Power of Visual Thinking in Leadership and in Life (Post Hill Press/Simon & Schuster, 2020). Todd is an innovator and a pioneer in the revolutionary application of visual thinking techniques to the practice of leadership development and executive coaching.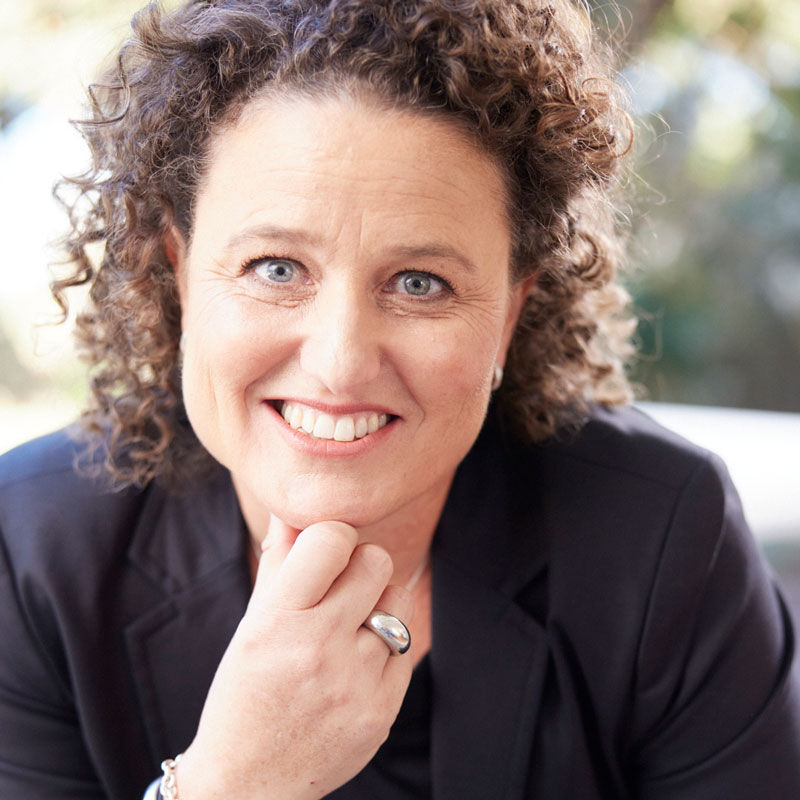 2: Kirstin Ferguson
Kirstin Ferguson is one of Australia's most prominent leadership experts, a highly sought-after executive coach, writer and public speaker. Her thirty-year career includes over a decade on a range of company boards, including being appointed by the Australian Prime Minister as acting chair and deputy chair of the Australian Broadcasting Corporation. Kirstin has previously been the CEO of a global consulting firm, a senior executive at a leading corporate law firm, and began her career as an officer in the Royal Australian Air Force. She is an adjunct professor at the QUT School of Business part of the Queensland University of Technology. Kirstin is co-author of Women Kind (Murdoch Books, 2018) and the forthcoming Head & Heart: The Art of Modern Leadership (Penguin Random House, 2022).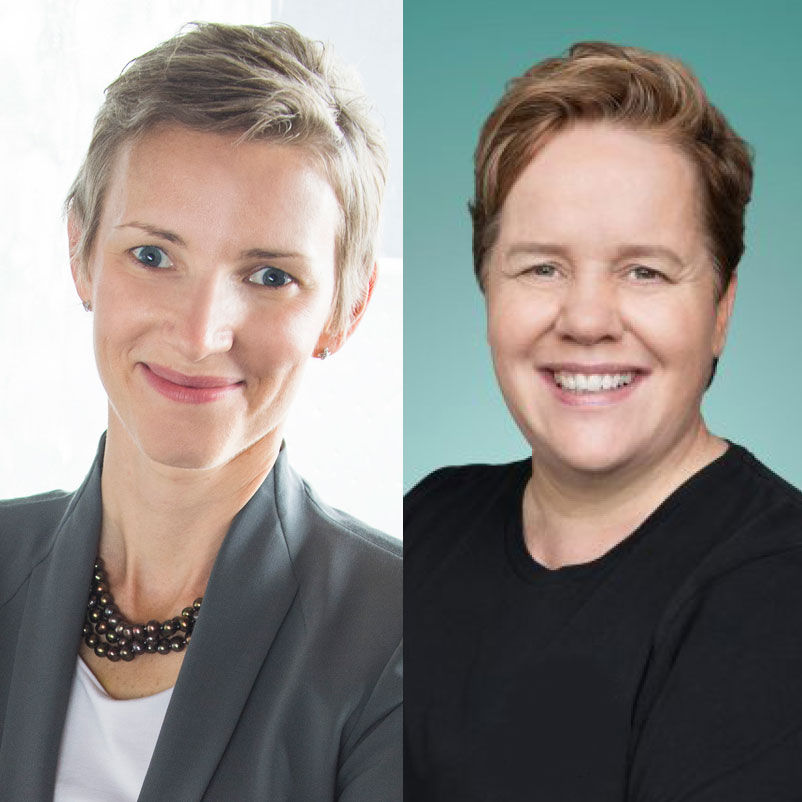 3: Frances Frei & Anne Morriss
Frances Frei and Anne Morriss are the authors of Unleashed: The Unapologetic Leader's Guide to Empowering Everyone Around You (HBR, 2020).  Anne is a leadership coach and executive founder of The Leadership Consortium (TLC), a leadership accelerator that works to build inclusive executive teams and prepare diverse leaders for senior leadership. She has spent the last twenty years building and leading mission-driven enterprises, serving most recently as CEO and founder of GenePeeks, a computational genomics company developing breakthrough ways to identify genetic risk. Anne serves on a number of not-for-profit boards, including the national Board of IGNITE, which champions the need for more women in public office.
Frances Frei is a professor of technology and operations management at Harvard Business School. She developed one of the most popular classes at HBS, which explores business models that reliably delight customers. She also led the design and launch of HBS's FIELD curriculum built around learning experiences that are experiential and immersive. In 2017, Frances became Uber's first Senior Vice President of Leadership and Strategy with a mandate to help the company navigate its very public crisis in leadership and culture. Her firsthand experience in Silicon Valley gave her a new lens on the urgent topic of trust, and in May 2018, Frances delivered a widely-viewed TED talk on "How to Build (and Rebuild) Trust".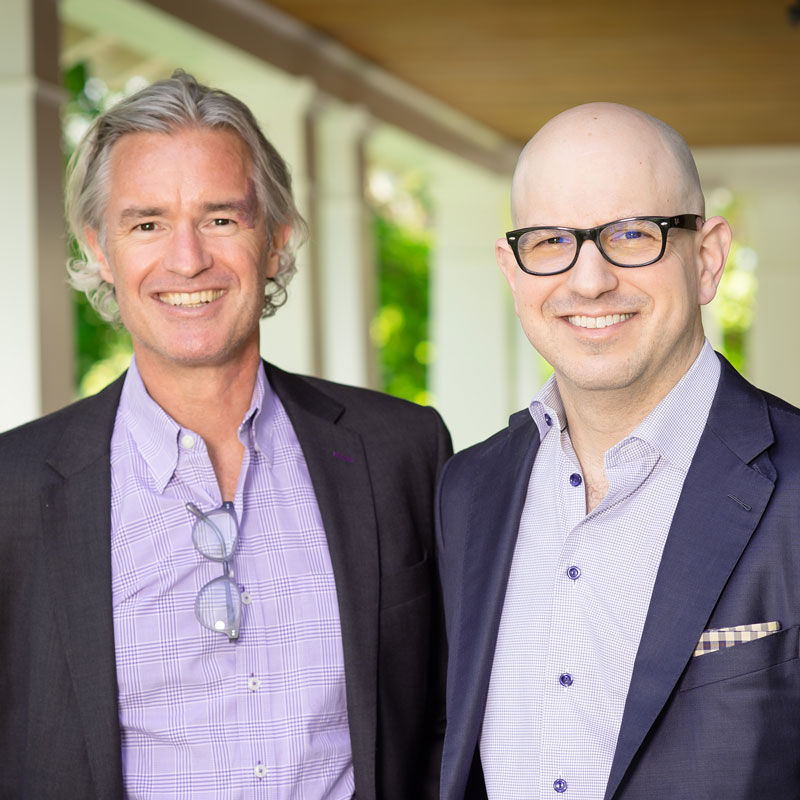 4: Geoff Tuff & Steven Goldbach
Geoff Tuff and Steven Goldbach are the authors of Provoke: How Leaders Shape the Future by Overcoming Fatal Human Flaws (Wiley 2021).  Their previous book was the bestseller Detonate: Why–and How–Corporations Must Blow up Best Practices (and Bring a Beginner's Mind) to Survive (Wiley, 2018).
Geoff is a principal of Deloitte Consulting and holds various leadership positions across its sustainability, innovation, and strategy practices. In the past, he led Doblin, the firm's innovation practice, and was a senior partner at Monitor Group, serving as a member of its global board of directors before the company was acquired by Deloitte. He has been with some form of Monitor for close to 30 years.
Steven Goldbach is a principal at Deloitte and serves as the firm's chief strategy officer. He is a globally recognized strategist and executive advisor. Prior to joining Deloitte, Steve was a partner at Monitor Group and co-head of its New York office. Additionally, Steve was previously the director of strategy at Forbes.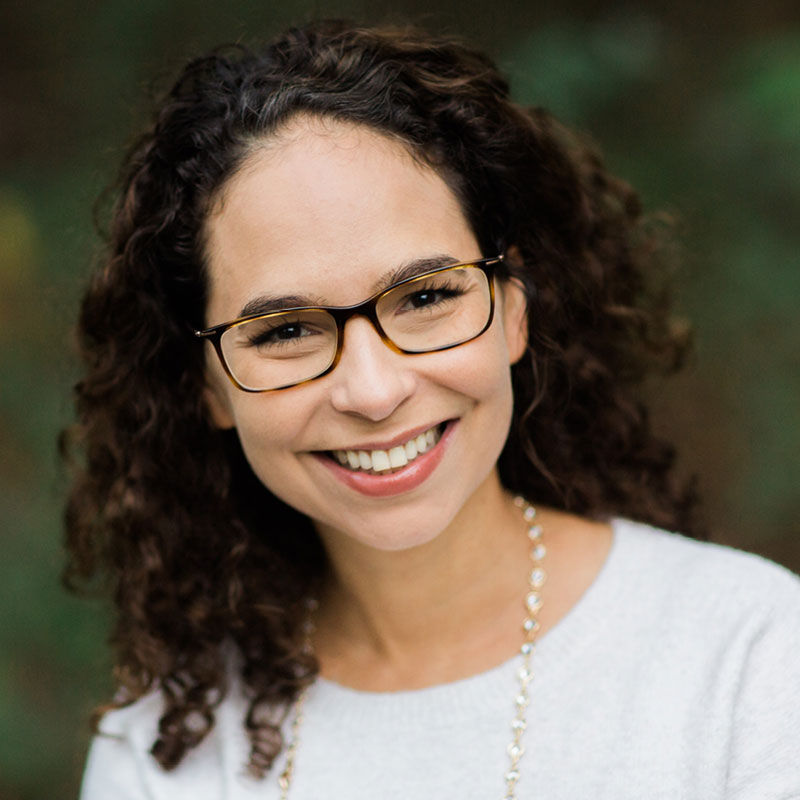 5: Morela Hernandez
Morela Hernandez is a professor of public policy at the University of Michigan's Gerald R. Ford School of Public Policy where she is faculty director of the school's Leadership Initiative. Morela has worked as a leadership development coach for senior-level executives and consults with a number of government agencies, social profit organizations, and global companies on topics related to diversity and inclusion as well as large-scale organizational change. She is an organizational psychologist working at the intersection of leadership and diversity. She is a regular contributor to the MIT Sloan Management Review. Previously, Morela was the Donald and Lauren Morel Associate Professor of Business Administration at the University of Virginia Darden School of Business.
6: Hubert Joly
Hubert Joly is a senior lecturer at the Harvard Business School and the former chairman and CEO of Best Buy. He is also a member of the board of directors of Johnson & Johnson and Ralph Lauren Corporation, a member of the International Advisory Board of HEC Paris, and a trustee of the Minneapolis Institute of Art. He has been recognized as one of the top 100 CEOs in the world by the Harvard Business Review, one of the top 30 CEOs in the world by Barron's and one of the top 10 CEOs in the U.S. by Glassdoor. He is the author of The Heart of Business – Leadership Principles for the Next Era of Capitalism (HBR, 2021).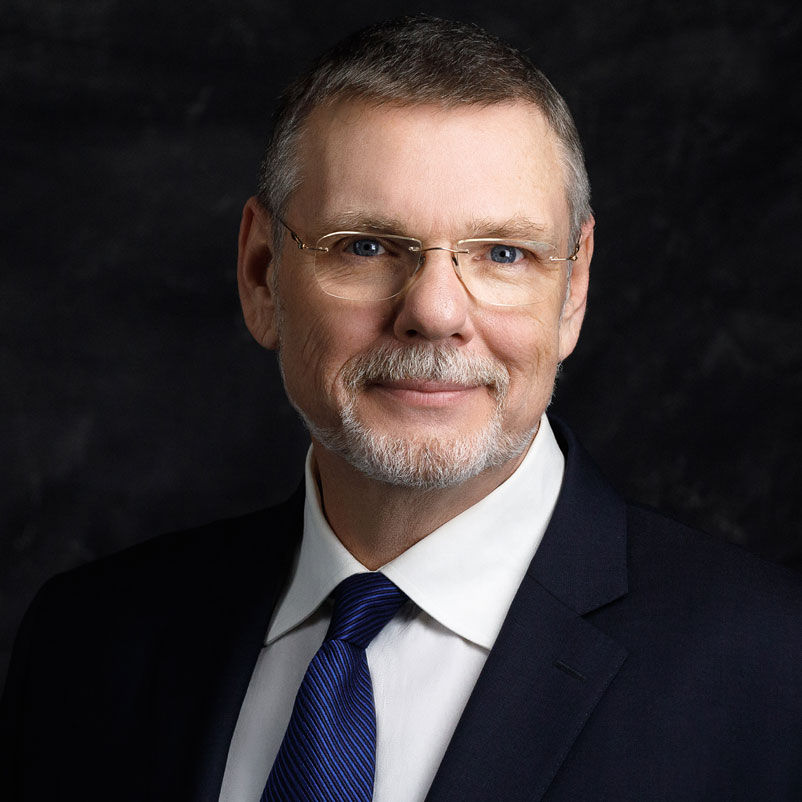 7: Oleg Konovalov
Oleg Konovalov is a thought leader, author, business educator and consultant who explores new areas in leadership and management with a keen global focus. With his latest book, The Vision Code (Wiley, 2021), Oleg puts vision into the spotlight, elevating it beyond a mere mission statement to its rightful place as a fundamental element of long-term success. His work continues to explore the field of vision and visionary leadership, making an impact on how leaders can use vision as the most powerful tool for overall personal and corporate success. He is based in Moscow, Russia and Birmingham, UK and also the author of LEADEROLOGY (Wild Blue Press, 2019), Corporate Superpower (Wild Blue Press, 2018), and Organisational Anatomy (Cambridge Scholar's Publishing, 2016). He is a member of Marshall Goldsmith's 100 Coaches.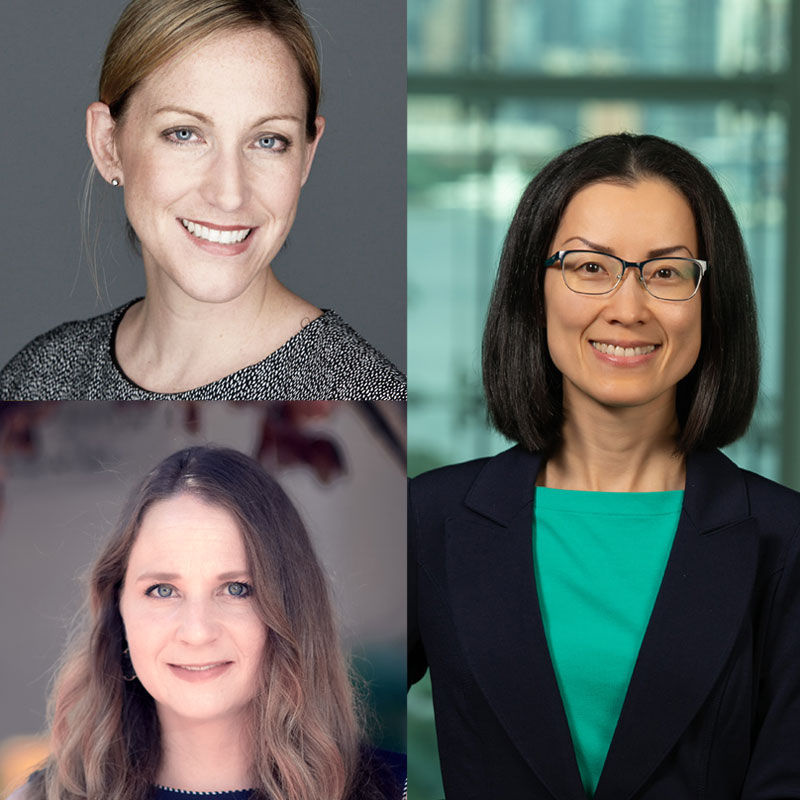 8: Alyson Meister, Brianna Caza & Wei Zheng
Alyson Meister, Brianna Caza and Wei Zheng are the authors of "The Stories That Make Us" (Human Relations, March 2020) and "What's Your Leadership Origin Story?" (Harvard Business Review, August 2020).
Wei Zheng is an associate professor of management and Richard R. Roscitt Endowed Chair in Leadership at Stevens Institute of Technology. Her research centres on inclusive leadership. She has studied leadership in corporate, entrepreneurial, national laboratory, and faith-based organizations, and has conducted in-depth interviews with more than 120 top-level executives.
Alyson Meister, a professor of leadership and organizational behaviour at IMD, was named to the Thinkers50 Radar list in 2021. Her research tackles issues at the intersection of executive leadership and identity, gender, inclusion, mental health, and post-COVID well-being.
Brianna Barker Caza is an associate professor of management at the University of North Carolina at Greensboro. She is currently working on large-scale research projects devoted to investigating the individual capabilities and interpersonal processes that enable women in science, medical professionals, and independent professionals to thrive at work.  She was a member of the 2019 Thinkers50 Radar community.
Winners will be announced at the Thinkers50 Awards Gala 2021 on 15-16 November 2021.