2013 Hall of Fame Inductees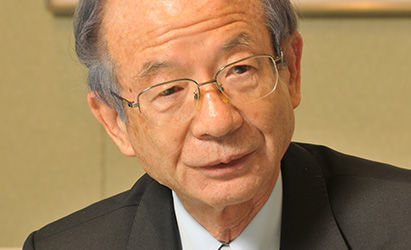 The recipient of the Thinkers50 2013 Lifetime Acheivement Award, Ikujiro Nonaka became interested in management and organization while working for Fuji Electric in 1958.  He ended up working for the company for nine years and noticed that most of the new theories and methods introduced in Japan were coming from the US.  He quit his job and left to study in the US.  "My ambition was to develop a new, original, made in Japan theory, rather than borrowing theories from elsewhere," says Nonaka.
Ikujiro Nonaka (continued)
He went to the University of California, at Berkeley, and worked, in particularly, with David Teece.  His best known work is in the area of knowledge management. He is co-author (with Hirotaka Takeuchi) of 
The Knowledge-Creating Company.
"I see management as a way of life," says Nonaka. "Instead of simply chasing numbers, wise leaders focus on shaping the future together with others considering shared contexts and the common good. Such leaders can judge goodness and set good goals; they can grasp the essence and perceive reality as it is; they create shared contexts or dynamic ba; articulate and communicate the essence as a story; exercise political power to realize such a story; and foster practical wisdom (phronesis) in others to continue their transformation journey."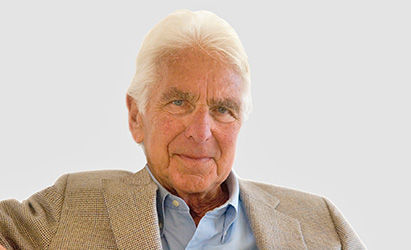 There is a point in the lives of leaders, a moment when the leader makes the grade, when they leap from management to leadership, from team member to leader.  For Warren Bennis that moment came when he was the youngest infantry officer in the European theatre of operations during World War II.  This experience was what Bennis later labelled a "crucible".
Warren Bennis (continued)
After the war Bennis was an undergraduate at Antioch College studying under Douglas McGregor, creator of the motivational Theories X and Y.  Later, Bennis followed McGregor to Massachusetts Institute of Technology (MIT), where he received his PhD in economics and social science. He went on to join the school's faculty and was chairman of the Organization Studies Department.
From being an early student of group dynamics in the 1950s; Bennis became a futurologist in the 1960s.   His work – particularly The Temporary Society (1968) – explored new organizational forms. Since the 1980s he has become best known for his work on leadership – at best in Leaders: The Strategies for Taking Charge (1985) based on research examining the lives of 90 of America's best known leaders from McDonald's founder Ray Kroc to Neil Armstrong.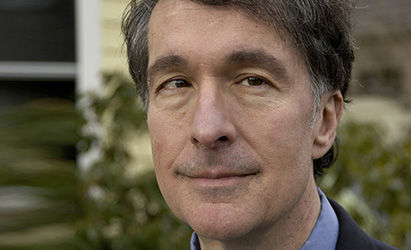 Howard Gardner, professor of cognition and education at the Harvard Graduate School of Education, and adjunct professor of psychology at Harvard University, gained worldwide recognition in the early 1980s for his theory of multiple intelligences, outlined in Frames of Mind (1983).
Howard Gardner (continued)
The author of over 25 books and numerous papers, Gardner is probably best known in the business world for his book Five Minds for the Future (2007) – the five minds are disciplined, synthesizing, creative, respectful, and ethical. He sees the radically changed technological and information environment as demanding new cognitive abilities "… that will command a premium in the years ahead."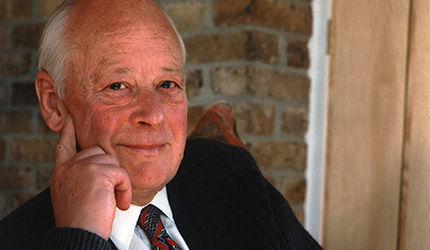 Recipient of the Lifetime Achievement award at the 2011 Thinkers50, Handy describes himself as a social philosopher. Born in Ireland, Handy studied at Oxford University and then worked for Shell and studied at MIT. He launched and ran the Sloan Programme at London Business School where he became a professor. Handy's first book was Understanding Organisations (1976).
Charles Handy (continued)
It was in 1989, with the publication of The Age of Unreason that his thinking made a great leap forwards.  Handy foresaw a future of "discontinuous change".  Like many of Handy's phrases, this has now entered the management mainstream. His other bestselling books include The Empty Raincoat, Beyond Certainty and The Elephant and the Flea.  He has also written books with his wife, the photographer Elizabeth Handy, and appeared regularly on BBC Radio 4's Thought for the Day.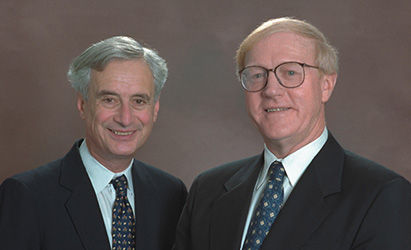 Robert Kaplan and David Norton
Robert Kaplan and David Norton are best known as the originators of the Balanced Scorecard, a strategic management tool that links a company's current actions with its long-term goals. The Balanced Scorecard is one of the most successful and widely used management tools in the world.
Robert Kaplan and David Norton (continued)
Kaplan and Norton first brought the balanced scorecard to the attention of the managerial masses in their
Harvard Business Review
article, "The Balanced Scorecard—Measures that Drive Performance" (1992). Since then, they have written numerous books together focusing on aspects of the concept.
Kaplan is Baker Foundation Professor at Harvard Business School. Norton is the founder and director of The Palladium Group, the US based organizational strategy consultants. As well as the Balanced Scorecard, Kaplan co-developed the concept of activity based costing, and has applied this approach to health care with his Harvard colleague, Michael Porter.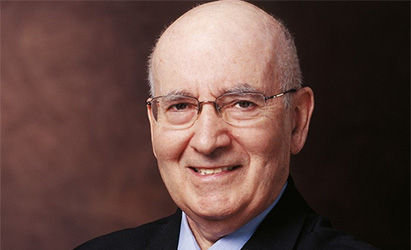 Modern marketing was basically laid out by Philip Kotler in his seminal 1967 book, Marketing Management.  Now, one of Kotler's favourite ties bears the title of his magnum opus.
Philip Kotler (continued)
The push to look at marketing came from being taught by Milton Friedman and Paul Samulelson at Chicago.  "I concluded that if those two great minds couldn't agree on economic issues, I probably wasn't going to make a difference in that field," he observed. "At the same time, I was attracted to very tangible problems that economists don't deal with, such as: how much do you spend on advertising? What's a sensibly-sized salesforce? How do you really set prices intelligently? I got into the mindset of a market."
Kotler has dominated marketing over the last four decades and remains an energized force on marketing's behalf, traveling the world continually. Along the way he has pushed the frontiers of where marketing can make a difference.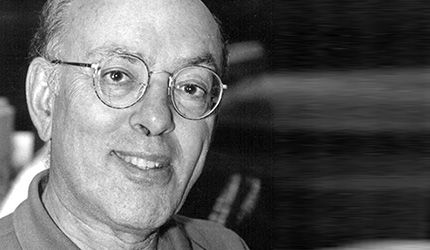 In his early career, Mintzberg was described as the "enfant terrible of strategy". The Canadian business school professor has made a career out of looking at things differently.  He started out by actually looking at what managers do.  In The Nature of Managerial Work (1973) he revealed that managers flitted from task to task with the concentration span of gnats. Nothing much had changed when Mintzberg revisited this subject decades later in Managing (2009).
Henry Mintzberg (continued)
In between these important books, Mintzberg staked out his unique take on strategy in landmark articles on "crafting strategy" and the book The Rise and Fall of Strategic Planning (1994).  Serious stuff, leavened with humanity. Along the way, Mintzberg has been a persistent though constructive critic of business school education, most notably in Managers not MBAs (2004).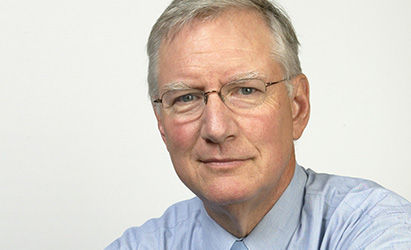 Charismatic, passionate and insightful, Tom Peters virtually invented the modern thought leadership industry. He was co-author (with Bob Waterman) of the first modern business bestseller, In Search of Excellence (1982). Written at a time when America's competitiveness was being threatened by Japan, In Search of Excellence demonstrated that there were still many excellent American companies.
Peters went on to write, Liberation Management (1992), which set the managerial agenda for the 1990s. Peters' most recent book is The Little BIG Things: 163 Ways to Pursue EXCELLENCE (2010). Even now, Peters' speeches are a restless tour de force.  His views have moved with reality. He is a keen tweeter, voracious reader, and endlessly enthusiastic. And, smart.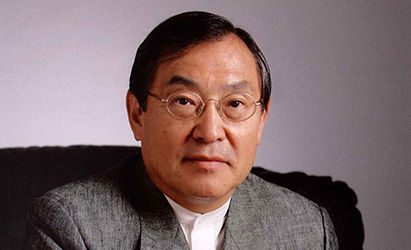 The multi-talented Kenichi Ohmae first came to prominence in the West with the publication of The Mind of the Strategist (1982). At a time when people were seeking to understand the Japanese way, the book offered insights and hope in equal measure.  Later, and more significantly, Ohmae ushered in the realities of globalization with a series of groundbreaking books.  These included Triad Power, The Borderless World, The Invisible Continent and The Next Global Stage.
Ohmae is a concert-level flautist, a former McKinsey consultant, politician, entrepreneur and hyperactive intellect.  He is also a MIT-trained nuclear physicist and, in 2011, coordinated a report into the Fukushima nuclear accident and has gone onto become a member of The "Nuclear Reform Monitoring Committee" of
Tokyo Electric Power Company
.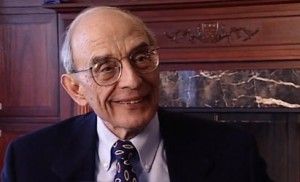 We remember the contributions of another innovative thinker, Chris Argyris. "Because many professionals are almost always successful at what they do, they rarely experience failure. And because they have rarely failed, they have never learned how to learn from failure," observed Chris Argyris. A Harvard Business School professor since 1971, the oft-bow-tied Argyris put learning centre-stage on the executive agenda.
Read more about his life and contribution in our blog post, Chris Argyris (1923-2013): An Appreciation
More Hall of Fame Inductees