2015 Hall of Fame Inductees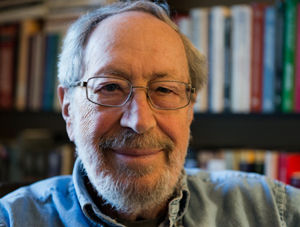 Ed Schein (b. 1928) joined MIT in 1956 and initially worked under the influence of Douglas McGregor.   He has remained there ever since, making a notable mark in the field of organizational development especially in the areas of organizational culture and careers. He received a PhD in social psychology from Harvard, and a Masters in psychology from Stanford.
Edgar H Schein (continued)
The dynamics of groups and Schein's experience of the effects of brainwashing in the Korean War led to a developing interest in corporate culture, a term which Schein is widely credited with inventing. His work on corporate culture culminated in the 1985 book
Organizational Culture and Leadership.
His more recent books include: Organizational Culture and Leadership, 4th ed (2010); Humble Inquiry: the gentle art of asking instead of telling" (2013); and Career Anchors, 4th ed, with J. VanMaanen (2013).
Schein's model of organizational culture originated in the 1980s. In 2004, he identified three distinct levels in organizational cultures: artifacts and behaviours; espoused values; and assumptions.
Schein's subsequent work on culture identified three cultures of management, which he labels "the key to organizational learning in the 21st century".   The three cultures are the operator culture ('an internal culture based on operational success'); the engineering culture (created by 'the designers and technocrats who drive the core technologies of the organization') and the executive culture formed by executive management, the CEO and immediate subordinates.
Schein has also been a long time commentator on the now fashionable subject of careers. He originated key phrases such as the psychological contract – the unspoken bond between employee and employer – and careers anchors. Schein proposed that once mature we have a single 'career anchor', which is the underlying career value that we could not surrender. 'Over the last 25 years, because of dual careers and social changes the emphasis of careers has shifted', he says. 'The career is no longer over arching. It is probably healthy because it makes people more independent. Lifestyle has become the increasingly important career anchor.'
His many awards and honours include: Lifetime Achievement Award in Workplace Learning and Performance from the American Society of Training and Development (2000). Distinguished Scholar-Practitioner Award of the Academy of Management, 2009; and Life Time Achievement Award from the International Leadership Association, 2012.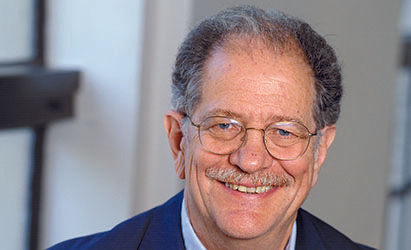 Edward E. Lawler III is one of Human Resource's leading global theorists. Lawler has been charting HR's twists and turns for nearly forty years. Thanks to demographics, the rise in importance of intellectual capital, and the changing nature of business, how companies attract, retain, motivate and manage people has risen to the top of the executive agenda. Once relegated to the margins as a "soft" subject, Human Resources (HR) is now regarded as a core business function.
Edward E. Lawler III (continued)
He is the Distinguished Professor of Business at the Marshall School of Business at the University of Southern California and the founder and director of USC's Center for Effective Organizations.
Lawler is the author of 45 books and more than 350 articles which range from studies on compensation to employee participation to the right organizational structure for the 21st Century. His bestsellers include High Involvement Management (1986) and Corporate Boards (2001), co-authored with Jay Conger and David Finegold.
His recent books include Rewarding Excellence (2000), Corporate Boards: New Strategies for Adding Value at the Top (2001), Organizing for High Performance (2001), Treat People Right (2003), Human Resources Business Process Outsourcing (2004), Built to Change: How to Achieve Sustained Organizational Effectiveness (2006), America at Work (2006), The New American Workplace (2006), Talent: Making People Your Competitive Advantage (2008), Management Reset: Organizing for Sustainable Effectiveness (2011), Effective Human Resource Management: A Global Analysis (2012), The Agility Factor (2014), Corporate Stewardship (2015), and Global Trends in Human Resource Management (2015).
BusinessWeek named Lawler as one of the top six gurus in the field of management, and Human Resource Executive called him one of HR's most influential people. Workforce magazine identified him as one of the twenty-five visionaries who have shaped today's workplace over the past century.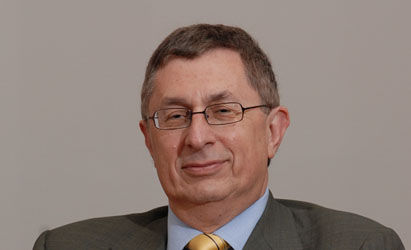 Now based at Henley Business School in the UK, Andrew Kakabadse is one of the world's leading experts on top teams, boardroom effectiveness, and governance practice. His top team database covers 17 nations and his board studies span 14 countries. His most recent book is Leadership Intelligence: the 5Qs for Thriving as a Leader (with Ali Qassim Jawad, 2019), which identifies five leadership intelligences that leaders need to simlutaneously employ in order to achieve transformational change.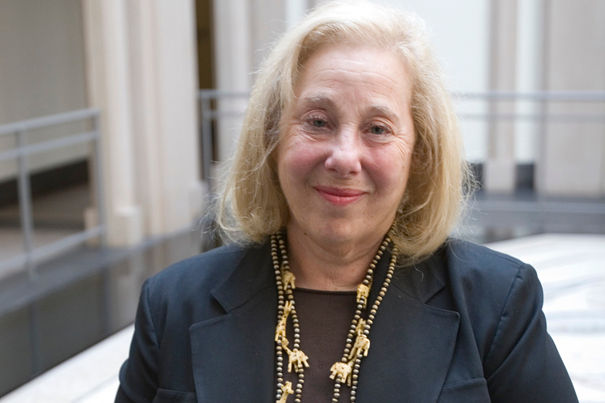 Change, leadership and responsible capitalism have been themes throughout the work of Rosabeth Moss Kanter, the Ernest L. Arbuckle Professor at Harvard Business School and Chair and Director of the Harvard University Advanced Leadership Initiative. Formerly editor of the Harvard Business Review, Kanter's books include The Change Masters (1983), When Giants Learn to Dance (1989), SuperCorp (2009), Move (2015) and Think Outside the Building (2020).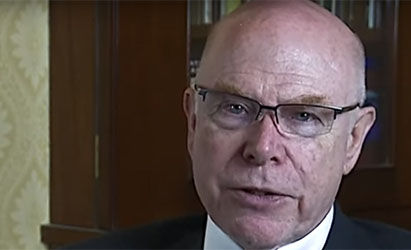 Shortlisted for the 2013 Thinkers50 Strategy Award, Richard Rumelt is the Harry and Elsa Kunin Chair in Business and Society at UCLA Anderson School of Management. Rumelt has been described as the "strategist's strategist." His 2011 book is Good Strategy/Bad Strategy helps readers recognise and avoid the elements of bad strategy – business buzz-speak, motivational slogans – and adopt good, action-orientated strategies.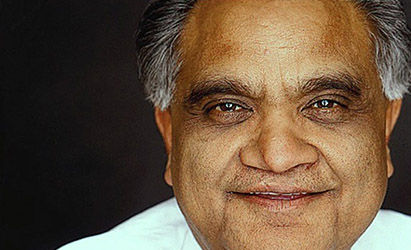 Ram Charan (bn 1939) is a prolific business consultant, speaker, and writer. He is the author of 15 business books, including the best-selling Execution (with Larry Bossidy and Charles Burck), and is the self-styled confidant to some of America's leading CEOs.
His other books include
The Leadership Pipeline: How to Build the Leadership-Powered Company
(with Stephen Drotter and James Noel) which was updated in 2011;
Leadership in the Era of Economic Uncertainty
;
What The CEO Wants You To Know
; and
Every Business Is A Growth Business
(with Noel Tichy);
The Talent Masters: Why Smart Leaders Put People Before Numbers
, (co-authored with Bill Conaty); and
The Attacker's Advantage: Turning Uncertainty into Breakthrough Opportunities
.
(2015).
Growing up in northern India, Charan worked in his family's shoe shop. He later studied and taught at Harvard Business School, where he was awarded an MBA (1965) and a doctorate (1967).
Now in his seventies, Charan remains famously peripatetic. He only purchased his first apartment – in Dallas, Texas – aged 67 (although he is believed to spend very little time there). He was named Global Indian of the Year for 2010 by the Economic Times of India. The American Society for Training & Development (ASTD) presented him with its Champion of Workplace Learning and Performance Award in the same year.
More Hall of Fame Inductees