PRESS RELEASE     
EMBARGOED UNTIL 23.00 GMT on Monday November 18, 2019
LONDON. Thinkers50, the premier ranking of global business thinkers, today announced its 2019 ranking of management thinkers and the winners of its 11 Distinguished Achievement Awards.
For the first time the ranking is topped by W Chan Kim and Renée Mauborgne. Kim and Mauborgne are professors of strategy at INSEAD and authors of Blue Ocean Shift, and the global bestseller Blue Ocean Strategy.
Mauborgne is the first woman to occupy the number 1 position and Kim is the first from North Asia. It is also the first time professors from a European business school have been named as the world's most influential management thinkers.
"At Thinkers50 we believe there is nothing so practical as a great idea, and the concepts and tools developed by Kim and Mauborgne have been utilized throughout the world," says Thinkers50 co-founder Stuart Crainer. "We have first-hand experience of how blue ocean strategy has been used not only by businesses but also by schools and governments. And Kim and Mauborgne's recent work on non-disruptive innovation provides intriguing new insights."
The Korean-American duo become the number one ranked management thinkers after repeated appearances in the top five of the Thinkers50 ranking. W Chan Kim attended Thinkers50 2019 in London to receive the award.
The new Thinkers50 ranking is the most diverse and global to date. It features 19 women and includes more European-based thinkers than ever before. There are representatives from 15 countries and five continents. (See this year's ranking below.)
Also announced at Thinkers50 2019 were the recipients of the Thinkers50 Distinguished Achievement Awards, the conferring of which has been dubbed the "Oscars of
Management Thinking". Five of the 11 awards went to women. (See 2019 award winners below.)
About Thinkers50
Founded in 2001, Thinkers50 identifies, ranks, and shares the very best management ideas globally. Every two years, the Thinkers50 Distinguished Achievement Awards recognize individual achievement across a range of management categories, and the definitive global ranking of the 50 most influential business thinkers is published. Previous top-ranked thinkers include Roger Martin, Clayton Christensen, CK Prahalad, Michael Porter, and Peter Drucker.
In 2019, more than 5,000 people participated in the evaluation process, submitting nominations for both the ranking and the Distinguished Achievement Awards.
Thinkers50 partners include Accenture, Brightline PMI, Cognizant, Executive Networks, Fujitsu, the Haier Group, 100 Coaches, India's Institute for Competitiveness, Management Centre Turkey, the UK's National Centre for Leadership & Management, the Oman Business Forum, and The World Business & Executive Coaching Summit.
About Stuart Crainer and Des Dearlove
Des Dearlove and Stuart Crainer are the founders and directors of Thinkers50. For nearly two decades, they have been the recognized masters of finding and promoting the most accomplished and promising business and management thinkers worldwide. Internationally recognized experts on business ideas, they are the authors of more than 15 books available in 20 languages, editors of The Financial Times Handbook of Management, and are both former columnists to The Times. They advise thinkers and organizations around the globe.
Contacts
@thinkers50
thinkers50.com

---
THINKERS50 2019 GLOBAL RANKING OF MANAGEMENT THINKERS
W Chan Kim & Renee Mauborgne (4)
Roger L Martin (1)
Amy C Edmondson (13)
Alex Osterwalder & Yves Pigneur (7)
Rita G McGrath (10)
Dan Pink (11)
Richard A D'Aveni (9)
Erik Brynjolfsson & Andrew McAfee (12)
Scott Anthony (34)
Adam Grant (8)
Simon Sinek (18)
Eric Ries (16)
Lynda Gratton (29)
Whitney Johnson (30)
Zhang Ruimin (26)
Hal Gregersen (24)
Liz Wiseman (35)
Herminia Ibarra (20)
Pankaj Ghemawat (17)
Martin Lindstrom (36)
Francesca Gino (49)
Linda Hill (15)
Steve Blank (14)
Subir Chowdhury (27)
Anil K Gupta & Haiyan Wang (28)

Morten T Hansen (41)
Nilofer Merchant (22)
Ming Zeng (-)
Michael Watkins (-)
Rachel Botsman (46)
Gary Hamel (32)
Erin Meyer (39)
Susan David (40)
Seth Godin (33)
Amy Cuddy (43)
Marshall van Alstyne & Geoff Parker (-)
Gianpiero Petriglieri (47)
Marcus Buckingham (-)
Frederic Laloux (-)
Gary Pisano (-)
Jim Collins (31)
Sheena Iyengar (-)
Stew Friedman (38)
Sydney Finkelstein (23)
Julian Birkinshaw (45)
David Burkus (48)
Heidi Grant (50)
Dorie Clark (-)
Michael Jacobides (-)
Tiffani Bova (-)
---
THINKERS50 2019 AWARD WINNERS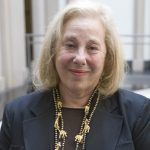 Lifetime Achievement Award: Rosabeth Moss Kanter
"Rosabeth Moss Kanter has championed a humane, inclusive, practical, and inspiring brand of management throughout her career. From Men and Women of the Corporation and The Change Masters to her forthcoming book, Think Outside the Building, she has translated ideas into action and has been engaged in policy and advocacy on major societal issues, including economic development, transportation, national service, and the future of cities. Her books have been required reading for all who work in and lead organizations for more than four decades," says Des Dearlove, co-founder of Thinkers50.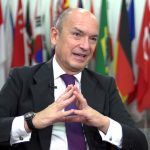 Founders' Award: Santiago Iñiguez de Onzoño
"Santiago Iñiguez, the President of IE University in Madrid, has championed the role of business education and has re-shaped the European business school marketplace. He is entrepreneurial, cosmopolitan, and thoughtful, and his leadership has been transformational for not only his own institution, but for thousands of students. We are delighted to acknowledge his huge contribution to management education with this new award," announced Crainer.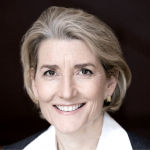 Breakthrough Idea Award: Amy Edmondson
Dedicated to the legacy of CK Prahalad
"Pioneer of psychological safety and author of The Fearless Organization, a ground-breaking blueprint on creating a fear-free culture."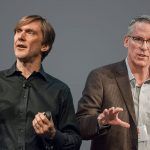 Digital Thinking Award: Marshall Van Alstyne & Geoff Parker
In partnership with Accenture
"The go-to gurus for platform business models, Van Alstyne and Parker provide valuable guidance on how business can thrive in the era of platform technology."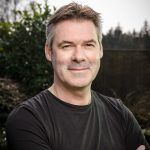 Ideas into Practice Award: Jos de Blok
In partnership with the Oman Business Forum
"Jos de Blok is founder of the pioneering healthcare system, Buurtzorg, a model of self-management with far-reaching applications beyond healthcare."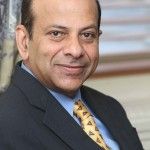 Innovation Award: Vijay Govindarajan
In partnership with Fujitsu
"VG's contribution to strategy and innovation is second to none. His theory of reverse innovation and his three box solution are understood and practiced around the world."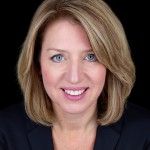 Leadership Award: Liz Wiseman
In partnership with the National Centre for Leadership and Management
"Among the leaders we meet, Liz Wiseman's work is the most oft-cited as being of practical use."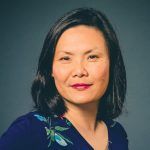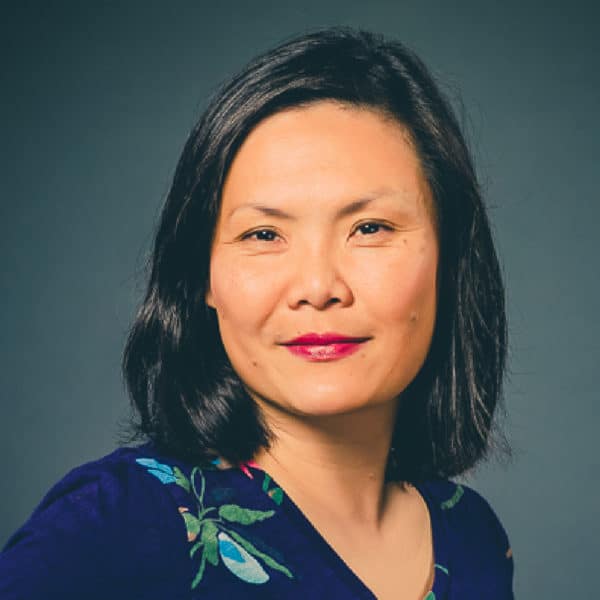 Marshall Goldsmith Coaching & Mentoring Award: Sanyin Siang
In partnership with 100 Coaches and the World Business & Executive Coaching Summit
"Sanyin Siang teaches leaders how to drive innovation, reinvention, and transformation through breaking down silos and bridging divides."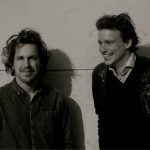 Radar Award: Corporate Rebels (Pim de Morree & Joost Minnaar)
"Inspiring workplace transformation through their mission to make work more fun, Pim de Morree and Joost Minnaar are rebels with a valiant cause."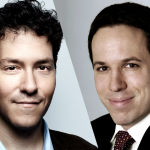 Strategy Award: Chris Clearfield & Andras Tilcsik
In partnership with Brightline
"Clearfield and Tilcsik's book Meltdown is one of the stand-out business books of the last decade."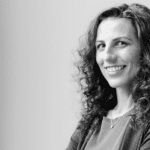 Talent Award: Francesca Gino
In partnership with Executive Networks
"Francesca Gino is the champion of rebels as the masters of innovation and reinvention; a corporate 'rebel rouser' extraordinaire."