2019 Thinkers50 Ranking & Awards
London, November 18, 2019
2019 Ranking of Management Thinkers
Founders' Award
The Thinkers50 Founders' Award, introduced in 2019, recognizes individuals in the world of business ideas who provide industry leadership and inspiration. It acknowledges the invaluable contribution of the architects who lay the foundations for ideas to flourish. The Thinkers50 Founders' Award salutes the distinguished thinkers whose contributions to management thinking have made it what it is today.
WINNER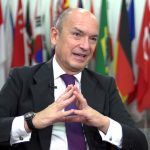 Santiago Iñiguez de Onzoño
"Santiago Iñiguez, the President of IE University in Madrid, has championed the role of business education and has re-shaped the European business school marketplace. He is entrepreneurial, cosmopolitan, and thoughtful, and his leadership has been transformational for not only his own institution, but for thousands of students. We are delighted to acknowledge his huge contribution to management education with this new award."
Lifetime Achievement
The Thinkers50 Lifetime Achievement Award acknowledges an exceptional individual whose work has made an important contribution to global thought leadership over an extended period. This person has brought insights that challenge the way we think about management. Their work must be global, original and embraced by practitioners.
WINNER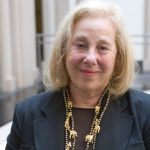 Rosabeth Moss Kanter
Rosabeth Moss Kanter has championed a humane, inclusive, practical, and inspiring brand of management throughout her career. From Men and Women of the Corporation and The Change Masters to her forthcoming book, Think Outside the Building, she has translated ideas into action and has been engaged in policy and advocacy on major societal issues, including economic development, transportation, national service, and the future of cities. Her books have been required reading for all who work in and lead organizations for more than four decades," says Des Dearlove, co-founder of Thinkers50.
2019 Distinguished Achievement Awards & Shortlisted Nominees