The Thinkers50 Founders' Award, introduced in 2019, recognizes individuals in the world of business ideas who provide industry leadership and inspiration. It acknowledges the invaluable contribution of the architects who lay the foundations for ideas to flourish.
At the Thinkers50 our mission is to identify, rank, and share the best management ideas. As part of this mission we salute the distinguished thinkers whose contributions to management thinking have made it what it is today.
The first recipient of the Founders' Award is Santiago Iñiguez de Onzoño, the President of IE University and a recognized influencer in global higher education. Iñiguez is also the Vice-Chairman of Headspring, a company owned by the Financial Times and IE Business School providing custom education programmes for companies worldwide. Onzoño has championed the role of business education and has re-shaped the European business school marketplace. He is entrepreneurial, cosmopolitan, thoughtful, and his leadership has been transformational for his own institution and also for thousands of students.
Founders' Award Recipients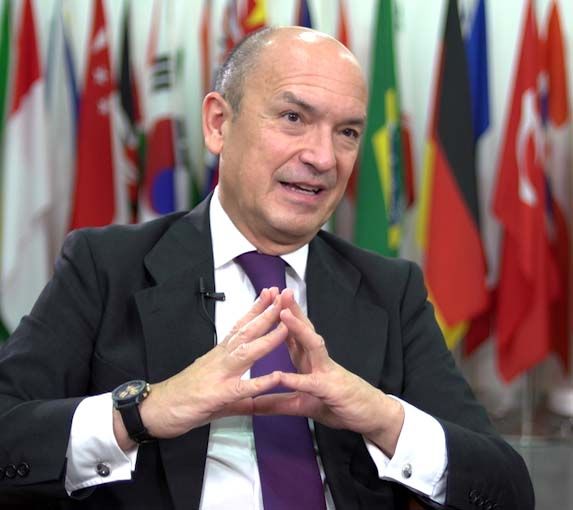 Santiago Iñiguez de Onzoño – 2019
Iñiguez is the former Dean of IE Business School and has played a leading role in business education. He was described by the Financial Times as "one of the most significant figures in promoting European business schools internationally". He was the first European appointed as "Dean of the Year" by Poets & Quants (2017). A past Chair of the Board of AACSB, Santiago Iñiguez is the author of The Learning Curve: How Business Schools Are Reinventing Education (2011), Cosmopolitan Managers: Executive Education That Works (2016), and In An Ideal Business: How the Ideas of 10 Female Philosophers bring Values, Meaning, and Innovation to the Workplace (forthcoming 2020), as well as co-editor of Business Despite Borders: Companies in the Age of Populist Anti-Globalization (2018), all published by Palgrave Macmillan.
"Education is the best catalyst to improve our world," says Iñiguez. "I feel enormously lucky to have met so many friends who have generously devoted themselves to this noble profession."